Beer brewing system Junior 500 Extra
Shipping within 93 working days (from Monday to Friday) from the receipt of payment.
Shipping costs:
Free shipping to Italy
Description
ALL GRAIN BEER BREWING SYSTEM "jUNIOR 500 EXTRA"
Description
Stainless steel system Junior 300 Extra ideal to brew your own beer
Stainless steel system ideal for micro-breweries. It allows you to produce 460 liters of craft beer in just one brew!
The system is entirely made of thick stainless steel AISI 304 for food.
It includes three pots: one for the sparge water, one for mashing and another one for boiling.
COMPOSITION
500-LITRE MOTORIZED MASH POT WITH GRAIN FILTER AND ROUND DOOR FOR EMPTYING GRAINS
internal finish: mirror polished; outer finish: flower-patterned embossed
diameter: 930 mm – height 800 mm
rounded and welded bottom for easy cleaning
reinforced stainless steel grain filter
stainless steel round door for emptying grains, diameter 300 mm
stainless steel sphere for fly sparge
DIN 25

fitting with stainless steel ball valve + stainless steel hose barb with nut 3/4" x 20
welded stainless steel socket pipe 1/2" + stainless steel cockpit for probe + analogue thermometer + stainless steel protective device
welded stainless steel

socket pipe 1/2" for a possibly additional cockpit for probe
welded stainless steel handles
agitator for mashing equipped with motor speed directly mounted on a reinforced thick lid stopped by 4 knobs and with an inspection flap
adjustable total discharge with DIN 25 ball valve + hose barb 20 mm
500- LITRE BOILING POT
i

nternal finish: mirror polished; outer finish: flower-patterned embossed
diameter

930 mm – high 800mm
rounded and welded bottom for easy cleaning
DIN 25

fitting with stainless steel ball valve + stainless steel hose barb with nut 3/4" x 20
welded stainless steel socket pipe 1/2" + stainless steel cockpit for probe + analogue thermometer + stainless steel protective device
welded stainless steel socket pipe 1/2" for a possibly additional cockpit for probe
welded stainless steel handles
stainless steel lid equipped with connection for smoke tube

whirlpool tangential connections with stainless steel ball valves DIN 25 fitting x PG30
adjustable total discharge with DIN 25 ball valve + hose barb 20 mm
300- LITRE SPARGE POT
i

nternal finish: mirror polished; outer finish: flower-patterned embossed
diameter

720mm – high 800mm
rounded and welded bottom for easy cleaning DIN 25 fitting with stainless steel ball valve + stainless steel hose barb with nut 3/4" x 20
welded stainless steel socket pipe 1/2" + stainless steel cockpit for probe + analogue thermometer + stainless steel protective device
welded stainless steel socket pipe 1/2" for a possibly additional cockpit for probe
welded stainless steel handles
stainless steel dust-cover lid
adjustable total discharge with DIN 25 ball valve + hose barb 20 mm
2 STAINLESS STEEL GAS BURNERS 26 kW (high power)
diameter

560 mm
gas fuel LPG (methane gas, on demand)
safety valve (it stops the gas flow in case of flame absence)
pilot flame (it serves in the different steps and for remote temperature monitoring)
piezoelectric

ignition

(for an easy ignition)
1 STAINLESS STEEL GAS BURNER 35 kW (high power)
diameter

740

mm
gas fuel LPG (methane gas, on demand)
safety valve (it stops the gas flow in case of flame absence)
pilot flame (it serves in the different steps and for remote temperature monitoring)
piezoelectric

ignition

(for an easy ignition)
Accessories:
3 STAINLESS STEEL SUPPORTING STRUCTURES FOR POTS
1 STAINLESS STEEL BIRROMETRO 500 (BEER LEVEL GAUGE)
1 HEAT EXCHANGER MAXI 80 WITH 22 STAINLESS STEEL PLATES

(they are removable and cleanable)
1 ELECTROPUMP EP MINI B for sparge and decantations, with flow adjustment potentiometer
1 ELECTROPUMP EP MIDEX 30 B for whirlpool and decantations
HOT BEER RED Ø 20 mt. 8
HOT BEER RED Ø 32 mt. 2
Fittings spanner DIN 25-32
MOTOR WITH SPEED GEARMOTOR, FASTENING HOOKS ON HIGH-THICK LID
STAINLESS STEEL BLADES AND GRAIN FILTER INSIDE THE MASH POT
DOOR FOR EMPTYING GRAINS
TANGENTIAL CONNECTIONS FOR WHIRLPOOL INSIDE THE BOILING POT
STAINLESS STEEL SAFETY BALL VALVE
STAINLESS STEEL RADIAL BURNER WITH SAFETY VAVES, PIEZOELECTRIC IGNITION AND PILOT FLAME
Other products of the same brand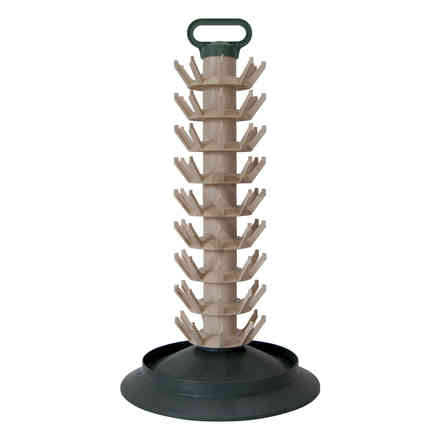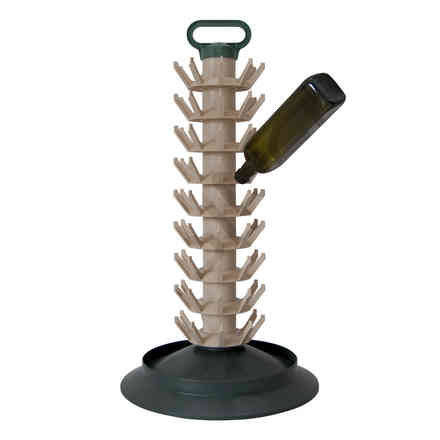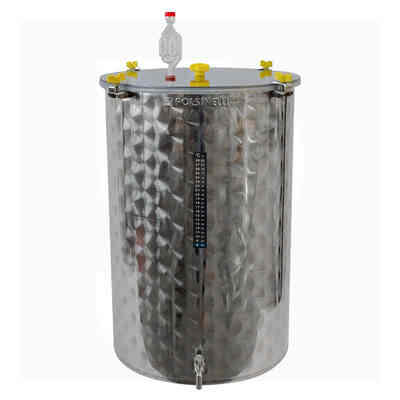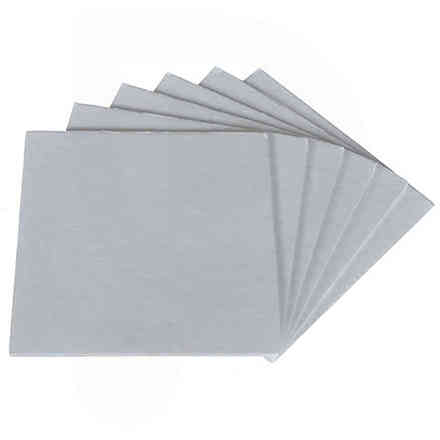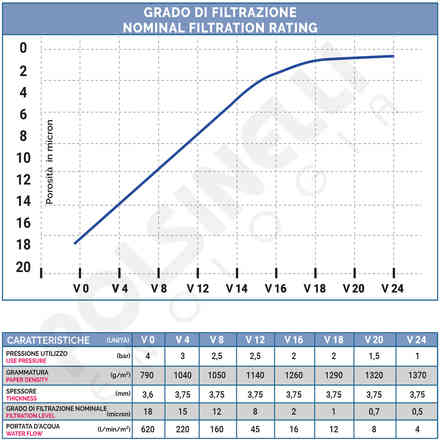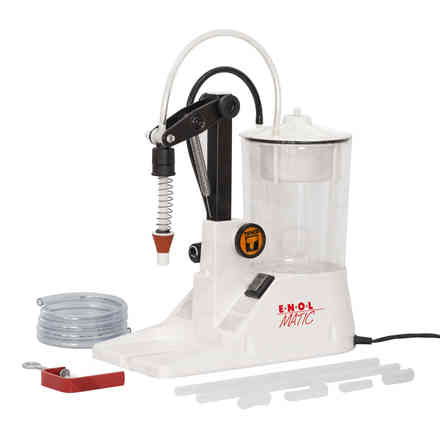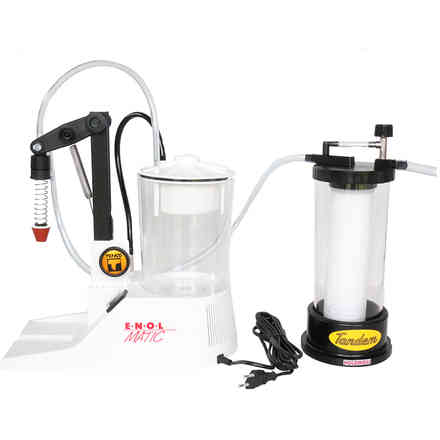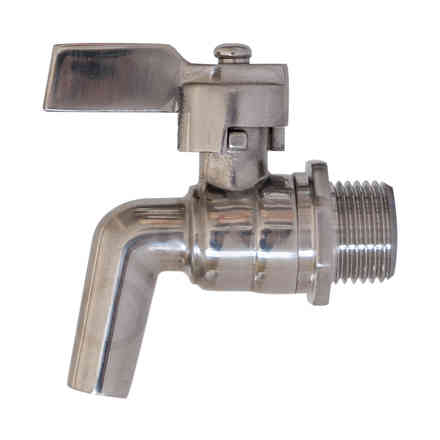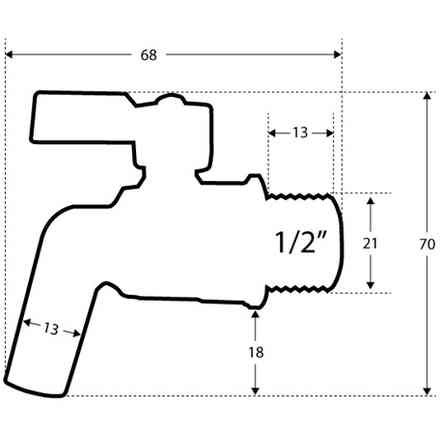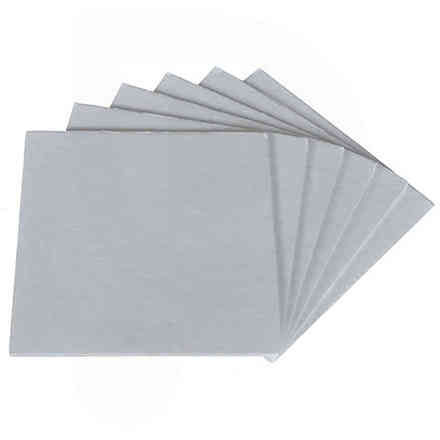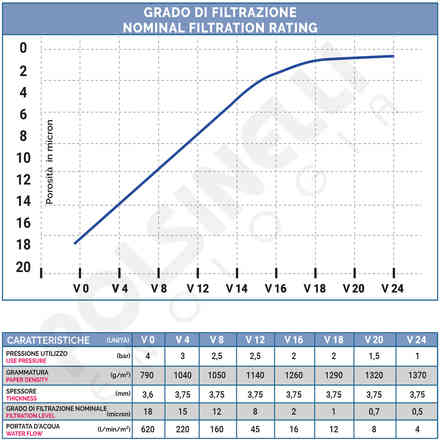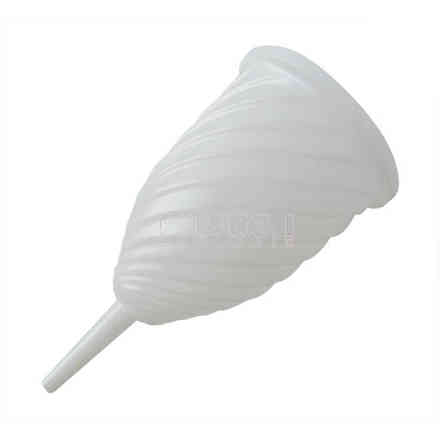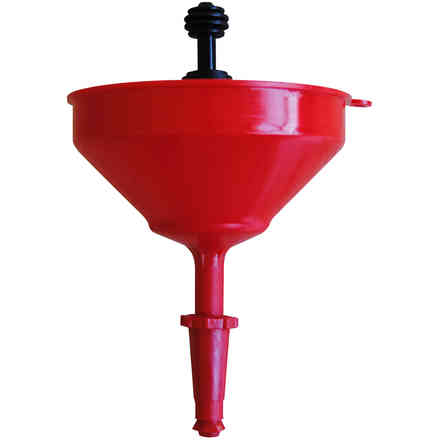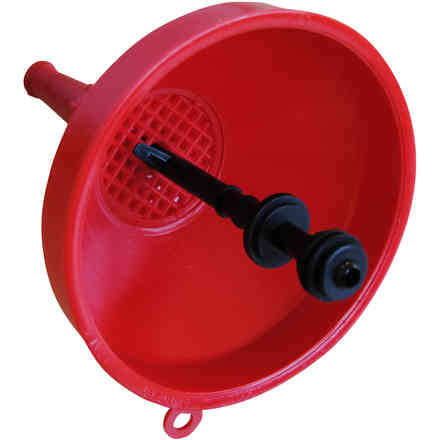 Similar products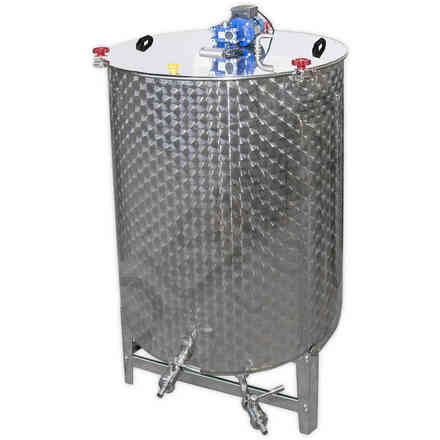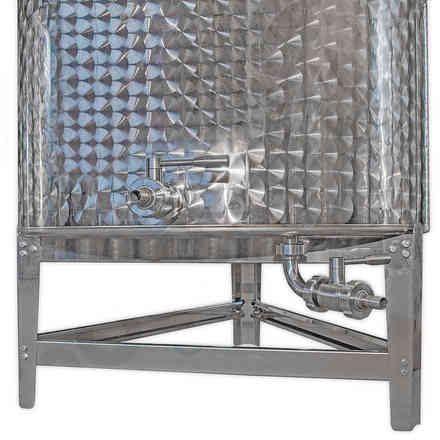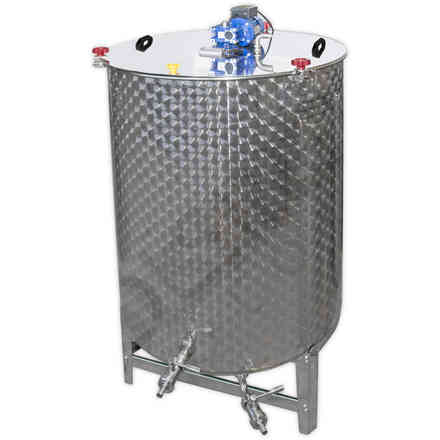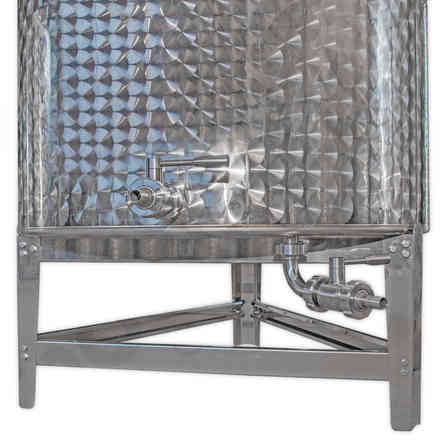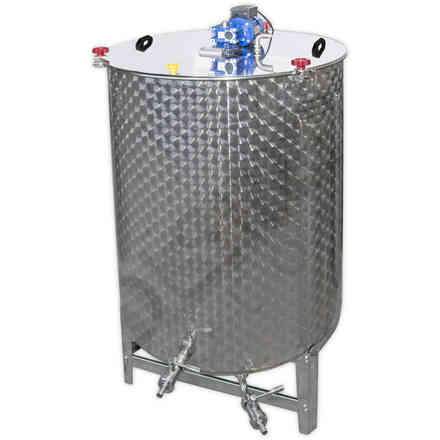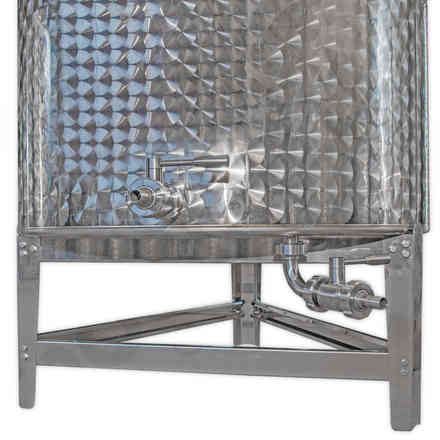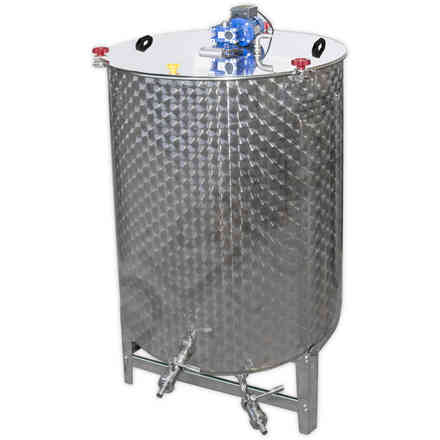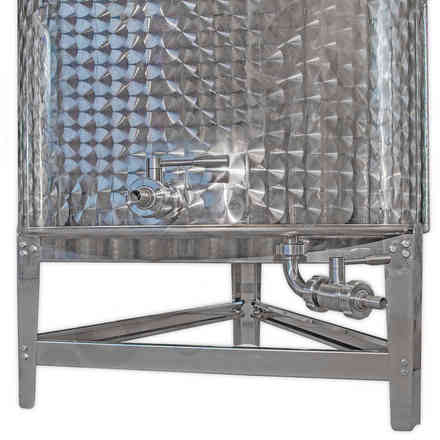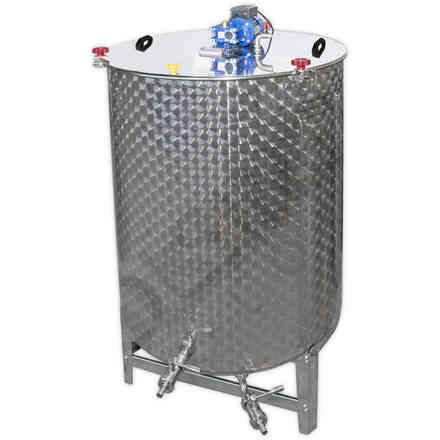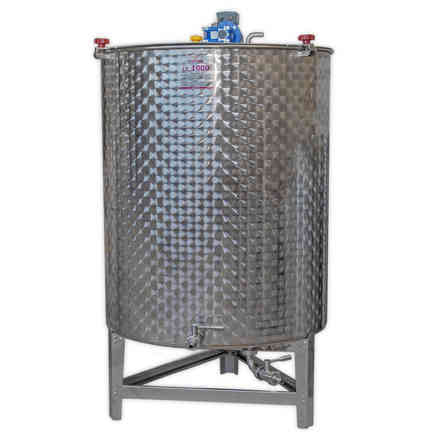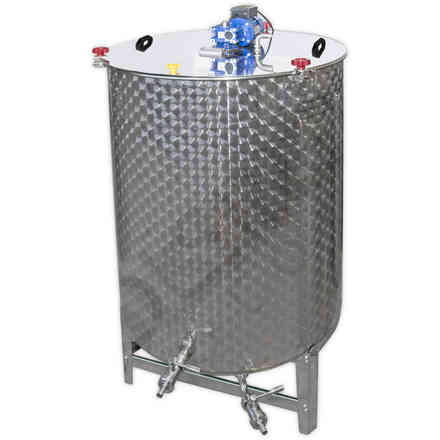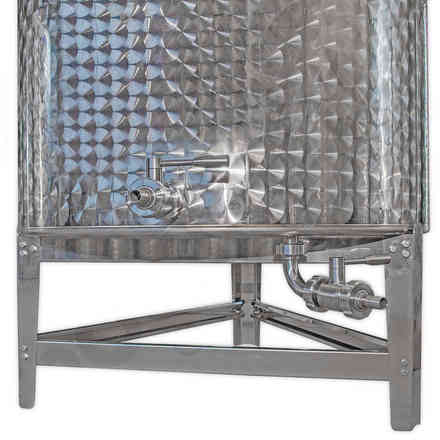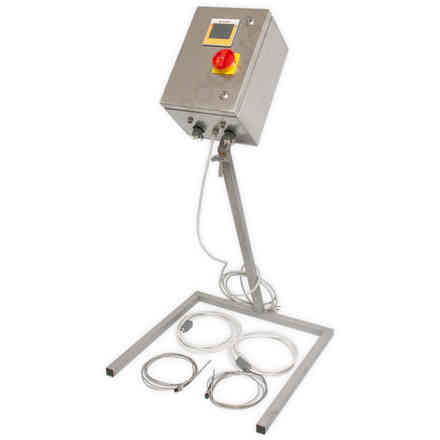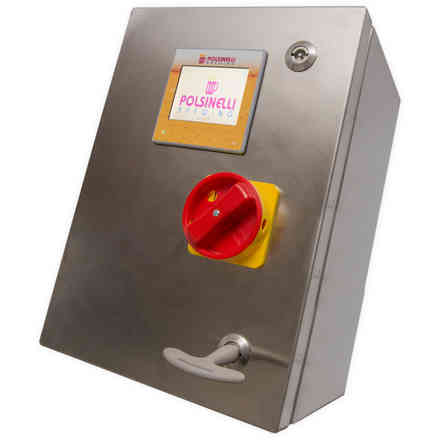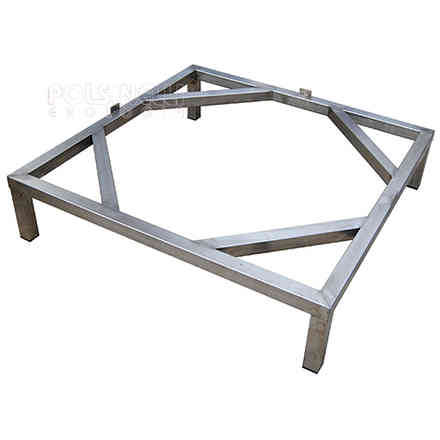 Other customers have purchased