Cooler CRIO 3000
Shipping within 5 working days (from Monday to Friday) from the receipt of payment.
Shipping costs:
Free shipping to Italy
Description
Cooler CRIO 3000
The CRIO 3000 is a highly efficient fermenter chiller with a high cooling capacity, ideal for completing wine and beer production facilities. Through a series of valves and filters, it can be easily connected to a control panel and to the fermenters, and, once in operation, is able to maintain the liquid at the desired temperature throughout the process. The CRIO 3000 chiller consists of several elements: a 0.75 kW compressor, 350 mm diameter fans and an electric pump to circulate the liquid. The instrument has a cooling capacity of 3200W with propylene glycol liquid at 5°C, and 1730W with glycol at a temperature of -8°C. The CRIO 3000 fermenter cooler measures 600x1050x770mm, and weighs 96kg (120kg in operation). We recommend placing it at a distance of one metre from the wall so as not to compromise the ventilation of the fans.
Technical specifications
Cooling capacity of:
3200W with glycol at +5° C
Evaporation temperature 0° C
Conditioning temperature + 45° C
Cooling capacity of:
1730W with glycol at -8° C
Evaporation temperature -14° C
Conditioning temperature + 40° C
Productivity:
Fermentation control: 100 HL
Stabilisation: 13 HL
Conditions of use and relative refrigeration yields:
External air temperature: 30° C
Hydroglycol concentration: 40% by weight
Antifreeze: propylene glycol
Power supply: 220V / 50Hz
Nominal absorbed current: 10A
Max. nominal power consumption: 2 Kw
Noise level at 1 metre: 52 dB
(with "optional" heating element for heat production, power increases to 2.5 kW, absorption 12A)
Technical data of components:
Compressor: Kw 0,75
Finned packs: 440x400
Fans: Ø 350 mm
Single circuit evaporator: Plate
Recirculation pump: Kw 0,37
Glycol connection OUT: ø ½"
Glycol connection IN: ø ½"
Internal glycol tank capacity: 50 Lt.
Transport weight: 96 kg
Operating weight: 120 kg
Primary pump capacity: 1300 Lt/h
Dimensions:
Height: 770 mm
Width: 1050 mm
Depth: 600 mm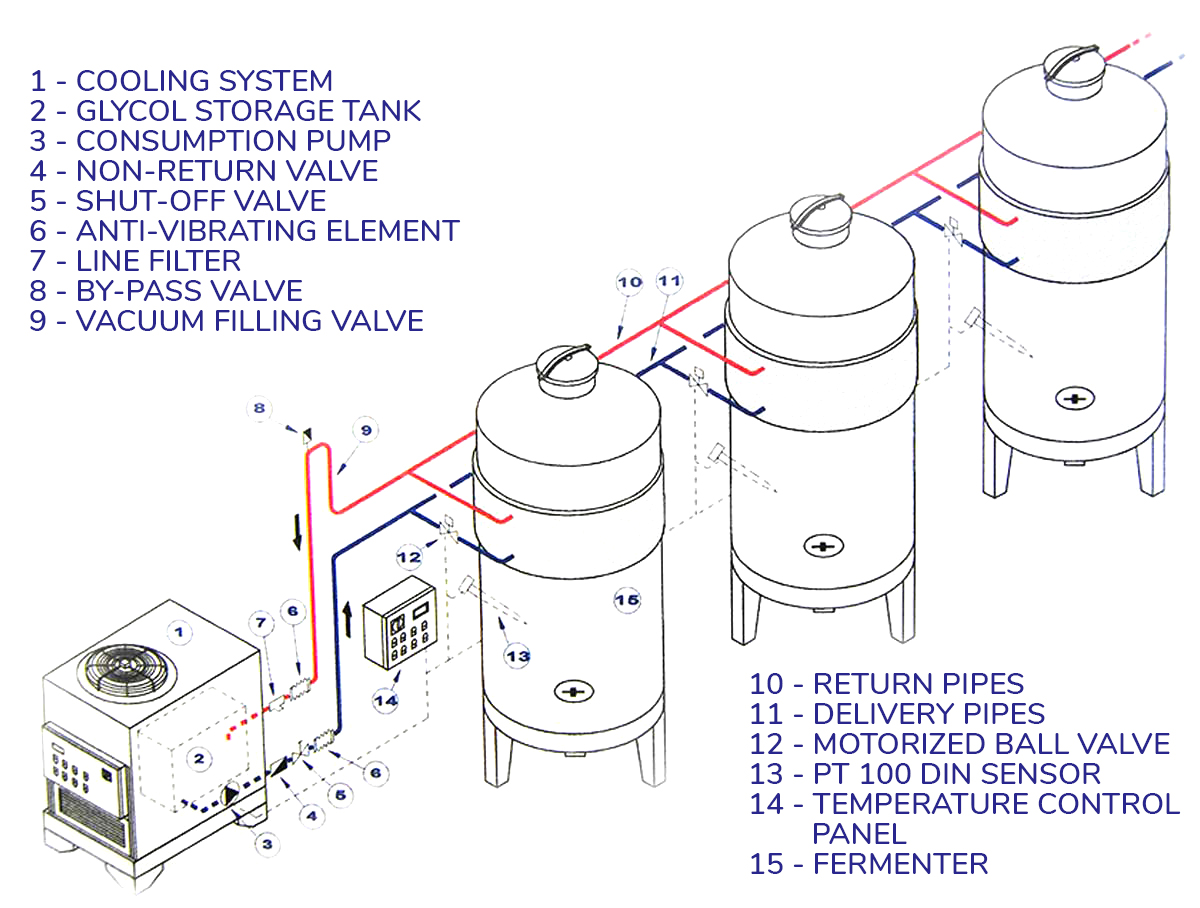 Other products of the same brand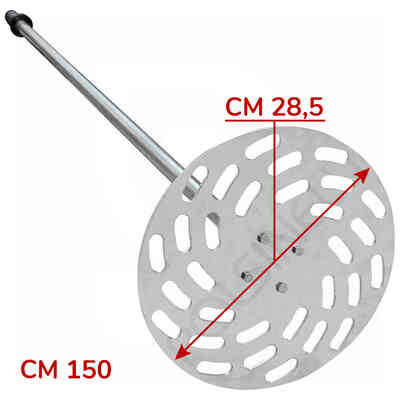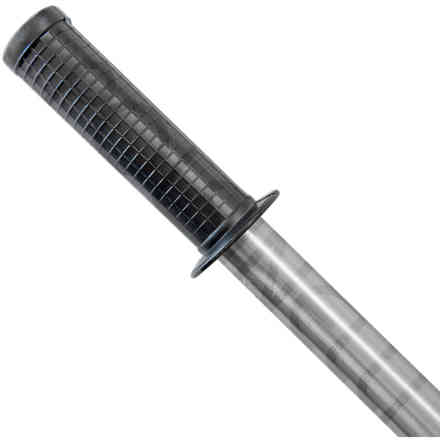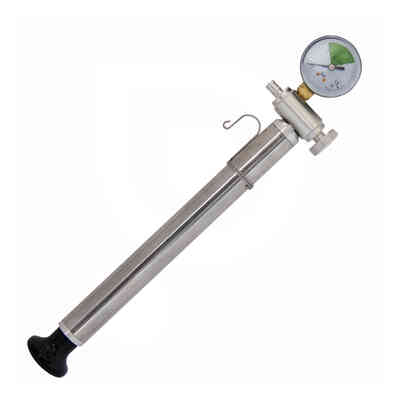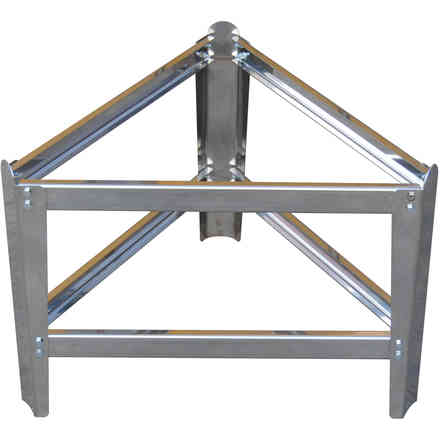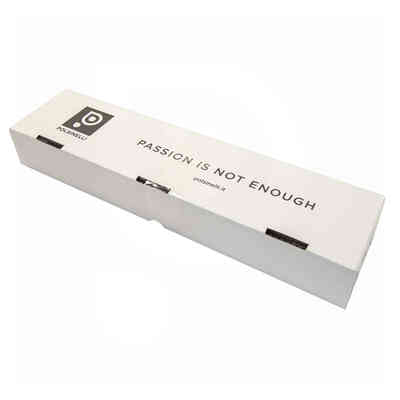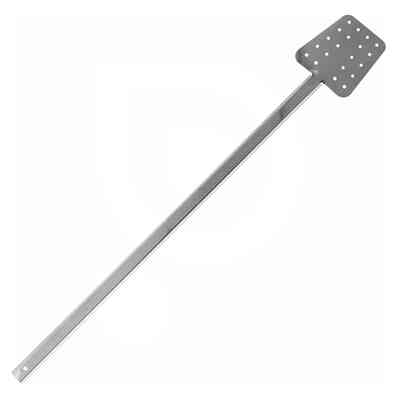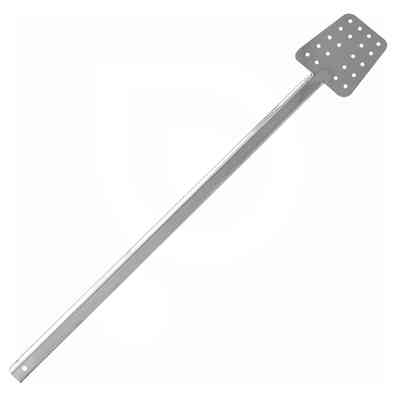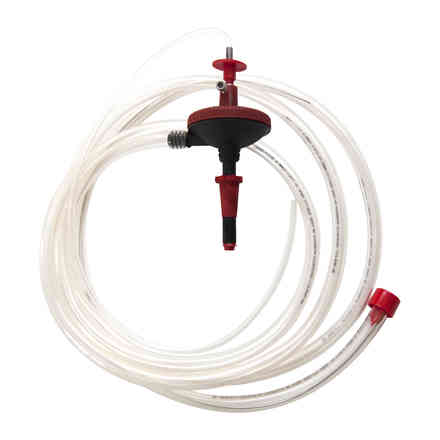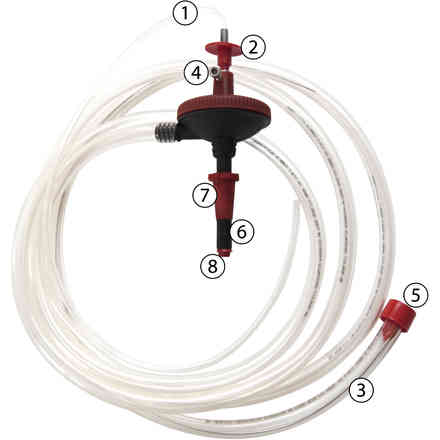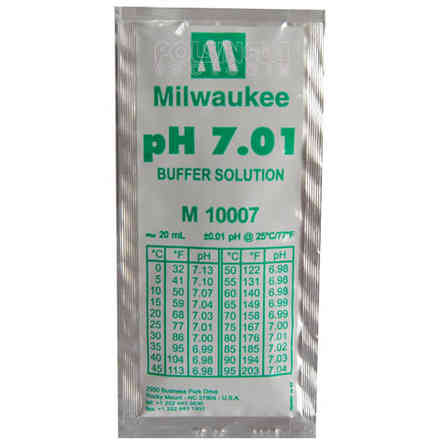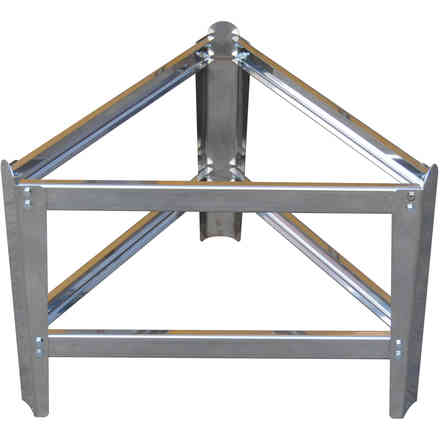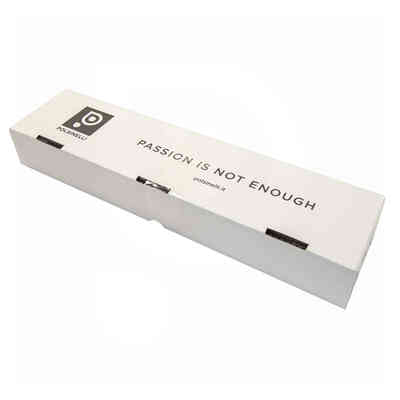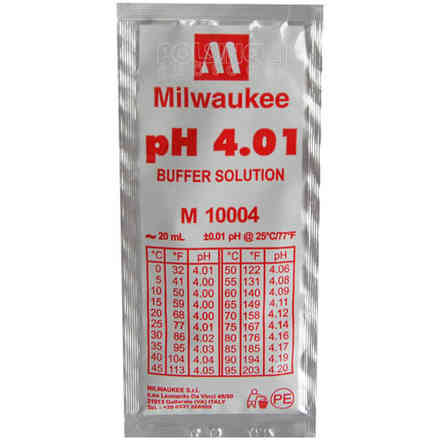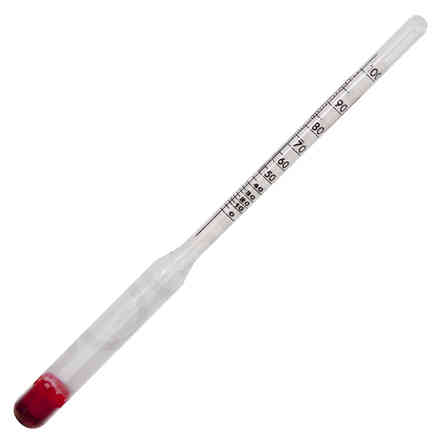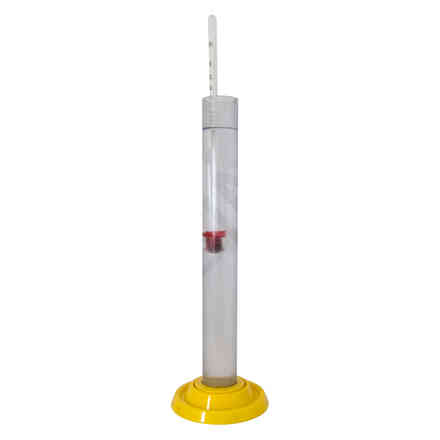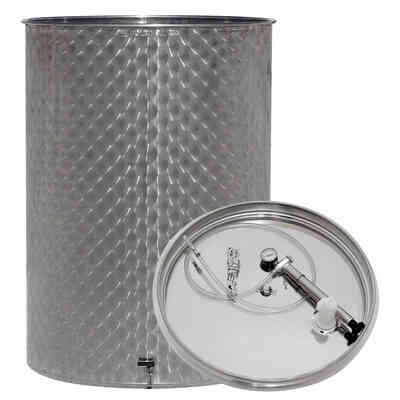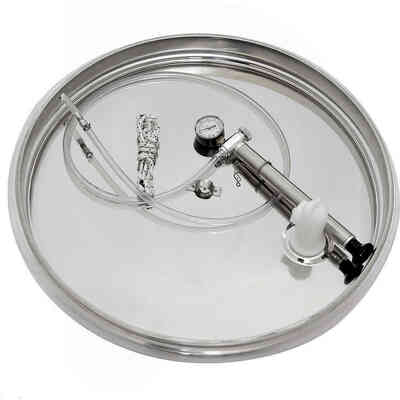 Similar products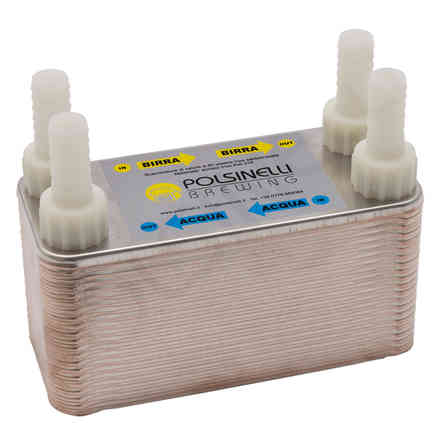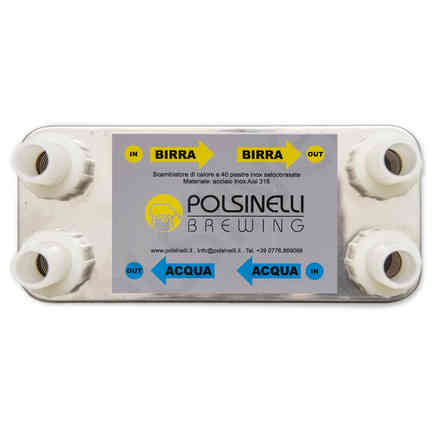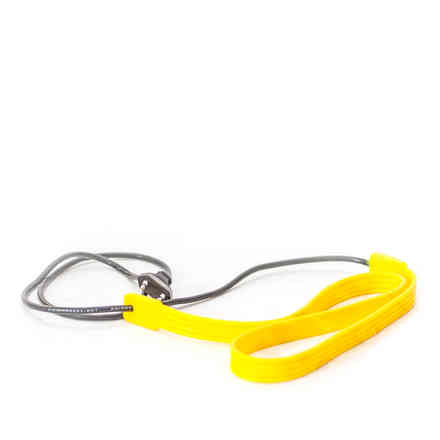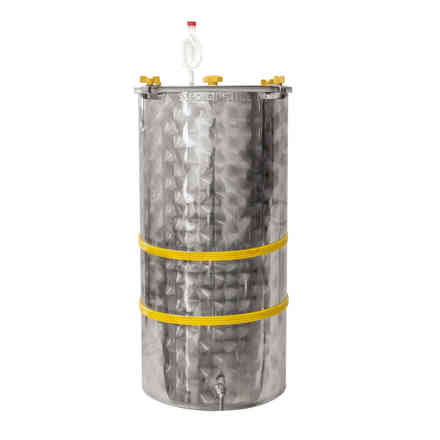 Correlated products