500 L Refrigerated cone bottom stainless steel tank with air floating lid
Shipping within 60 working days (from Monday to Friday) from the receipt of payment.
Shipping costs:
Free shipping to Italy
Description
500 L Refrigerated cone bottom stainless steel tank with air floating lid
The 500-litre refrigerated floating conical-bottom tank, on sale on Polsinelli Enologia, is a tool that allows you to keep your wine processing tank efficient, constantly improve its performance and obtain a valuable end product. The 500-litre conical-bottom tank is made of AISI 304 stainless steel, a material that ensures great durability over time, high resistance to moisture and, above all, excellent thermal conductivity that allows you to optimise the performance of the coolant to be inserted through the special pocket with connections. The bottom of the 500-litre Conical Floating Air Tank is characterised by a slight inclination of the bottom that facilitates the emptying of the contents and the cleaning of the tank once it has been used. The 500-litre stainless steel tank is equipped with an analogue thermometer for temperature control, which can be placed inside a special steel probe holder, a wine-tasting tap and a practical level indicator with protection that accurately indicates the amount of liquid contained. A lid with an air float allows the final product to be perfectly insulated. Maintenance of the 500-litre refrigerated tank is facilitated by the mirror-polished interior finish, which allows easy cleaning and sanitisation of the product.
Characteristics:
Material: AISI 304 stainless steel
Capacity: 500 L
Mirror polished internal finishes
Satin-brushed external finishings
Conical bottom inclined at 10° with reinforcements
Refrigeration pocket with 1" connections for coolant inlet and outlet
Total drain with 1" valve x ENO 30 (3)
Partial drain with stainless steel valve and plastic elbow 1" x ENO 30 (1)
Analogue thermometer
3 stainless steel feet
Stainless steel air float complete with transparent food-grade plastic air chamber (4)
Double-acting plastic vent valve
Analogue thermometer with stainless steel thermowell
Level indicator with stainless steel protection
Stainless steel wine taster (2)
Apparatus complying with CE safety standards
Dimensions:
Diameter: 720 mm (D1)
Screw height: 1250 mm (H3)
Foot height: 400 mm (H2)
Total height with feet, sash and roof: 1400 mm (H1)
Thickness:
Walls: 1 mm
Bottom: 1.2 mm
Other products of the same brand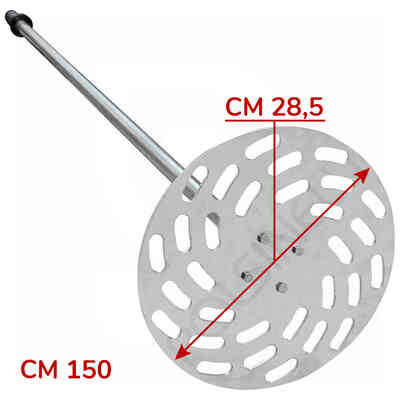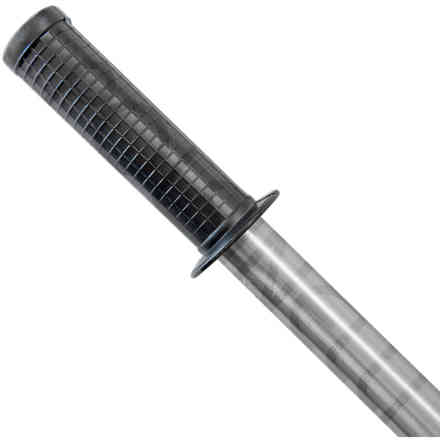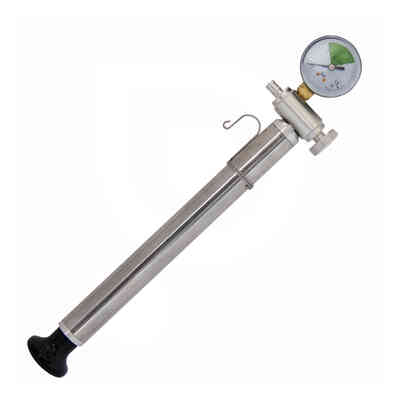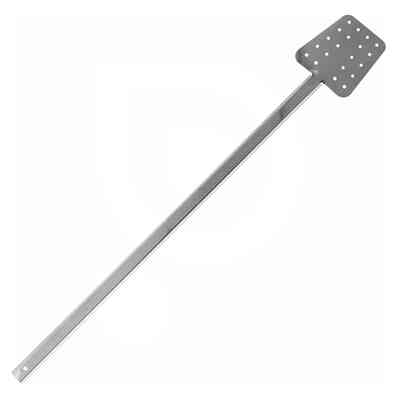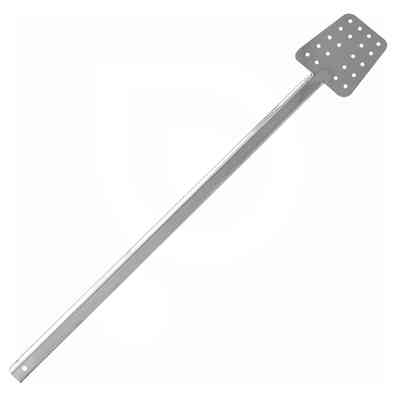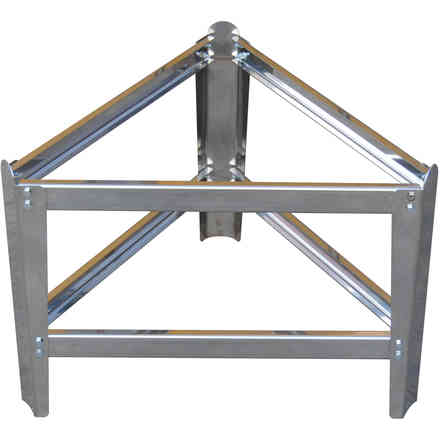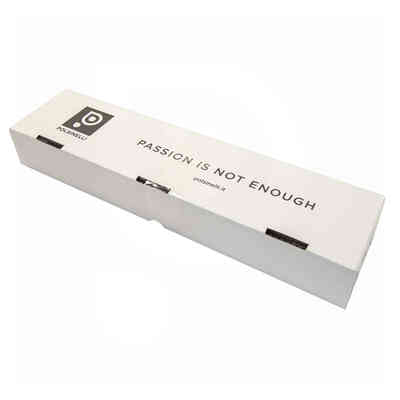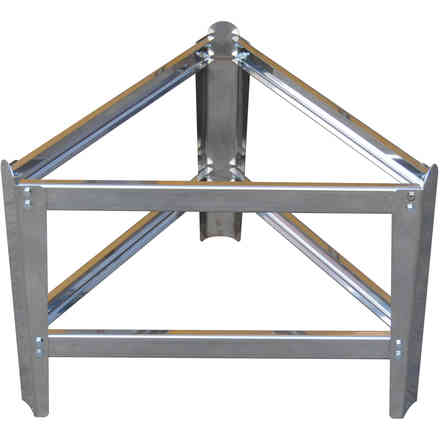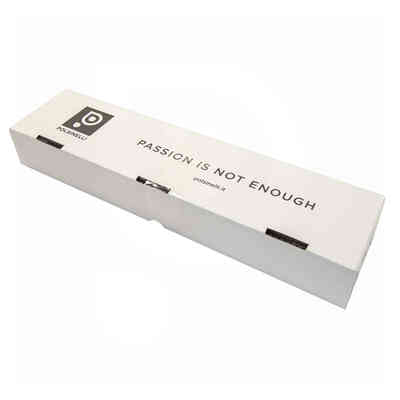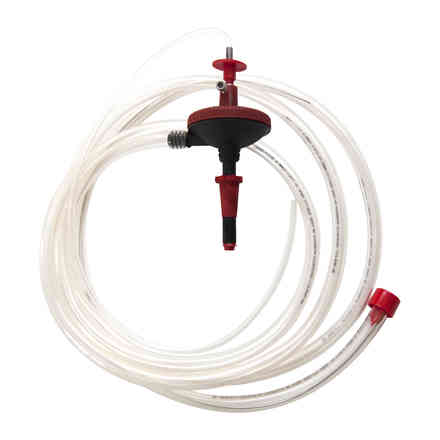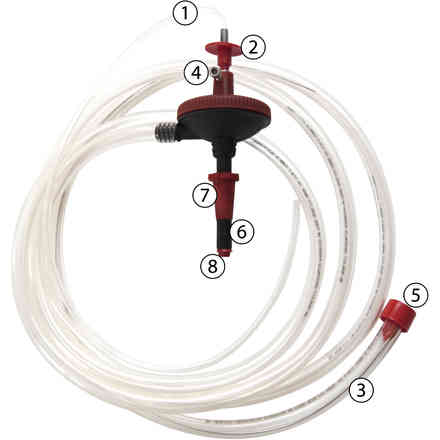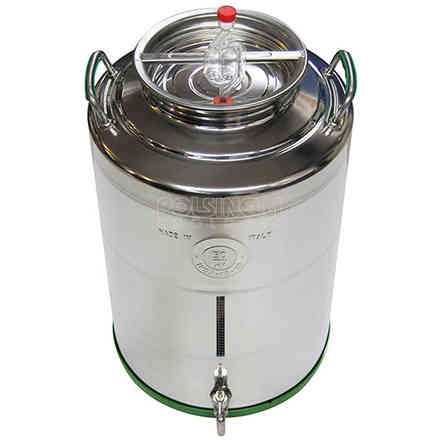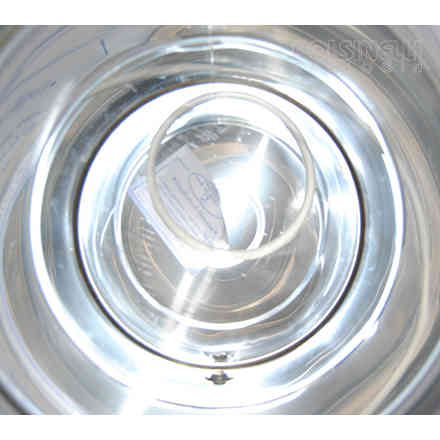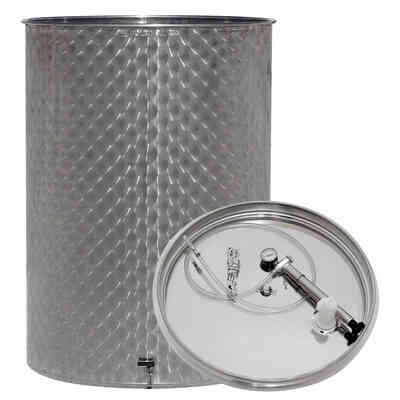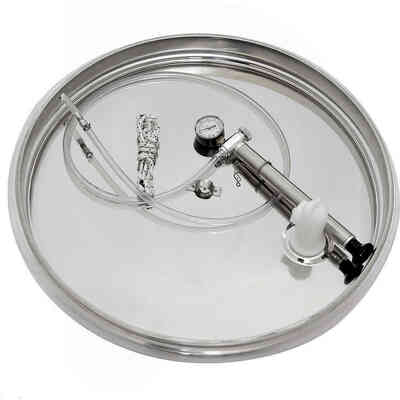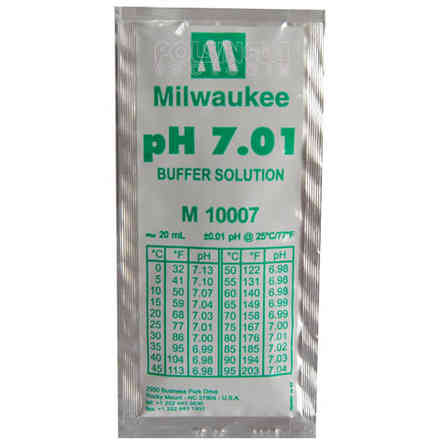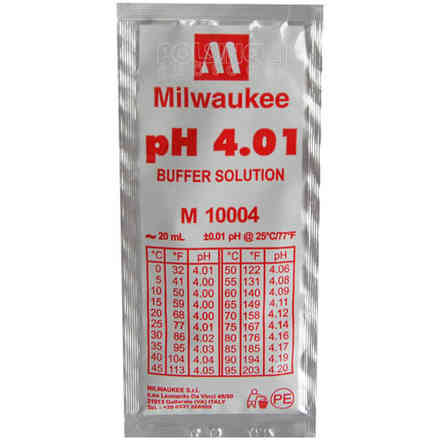 Similar products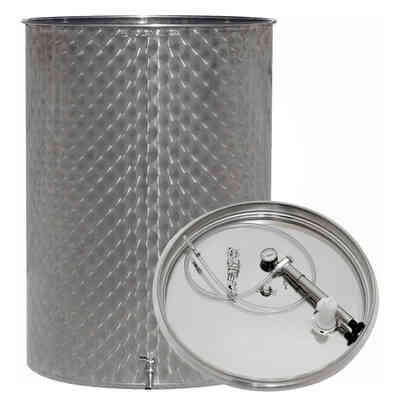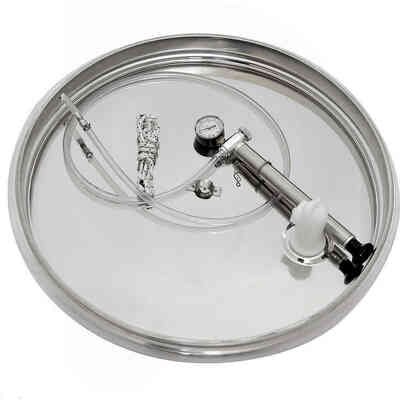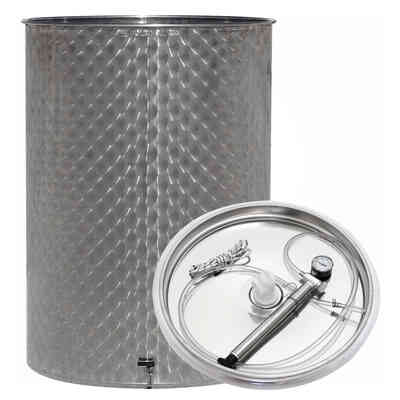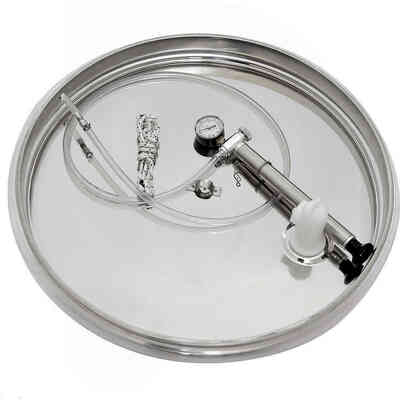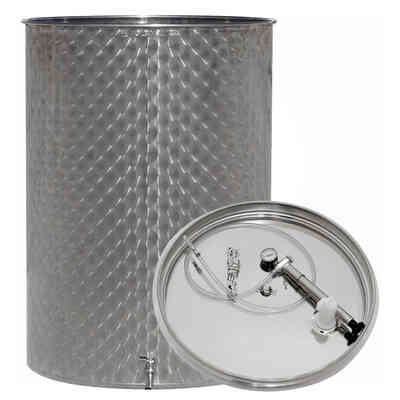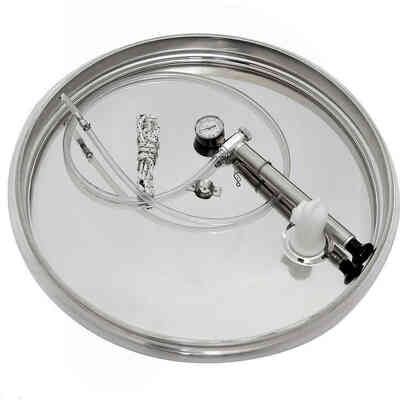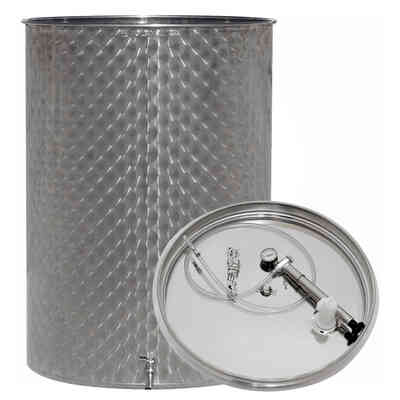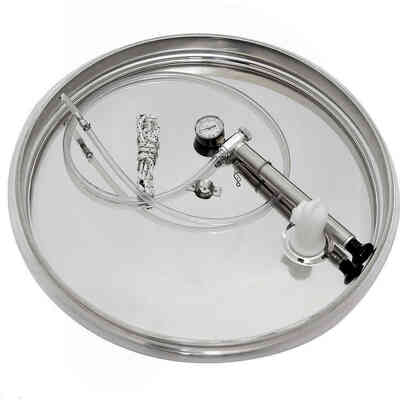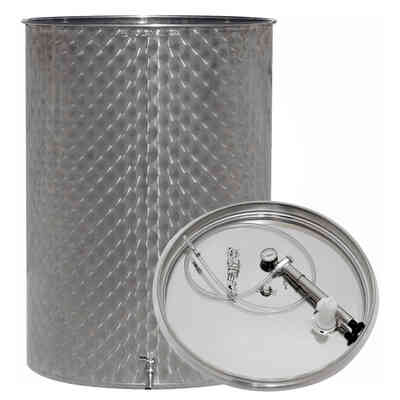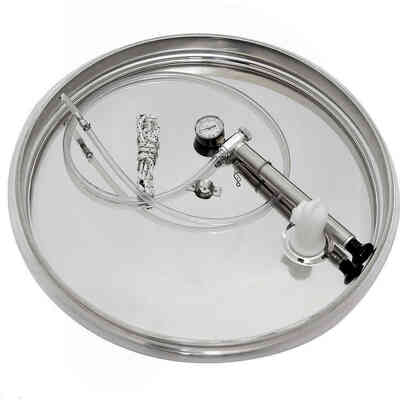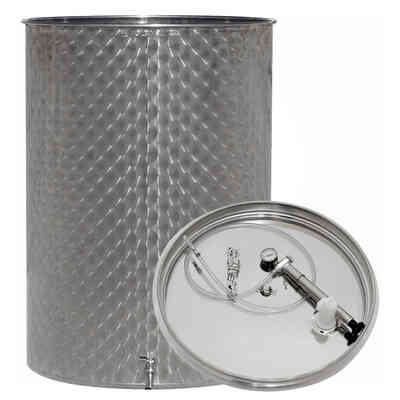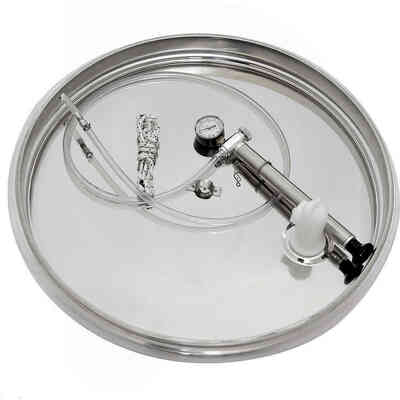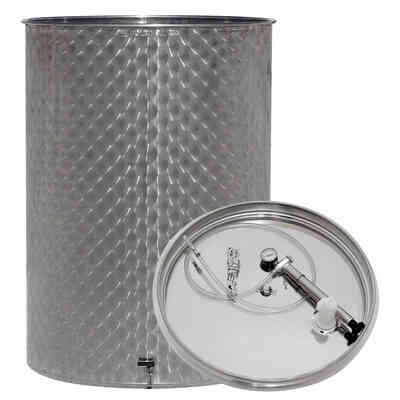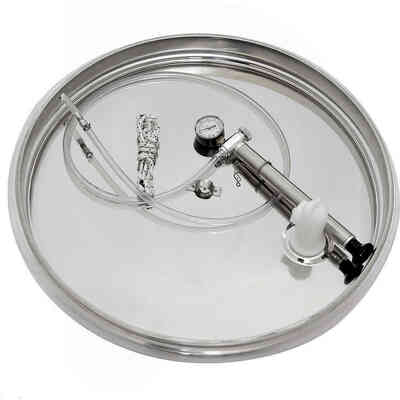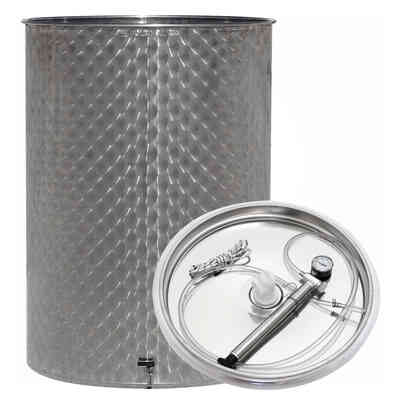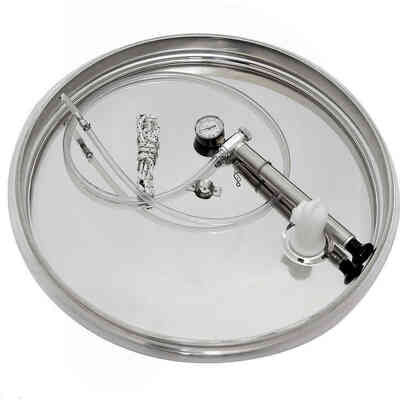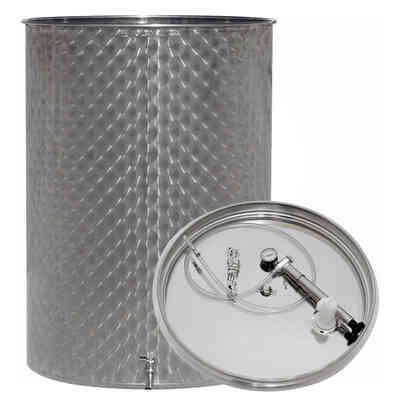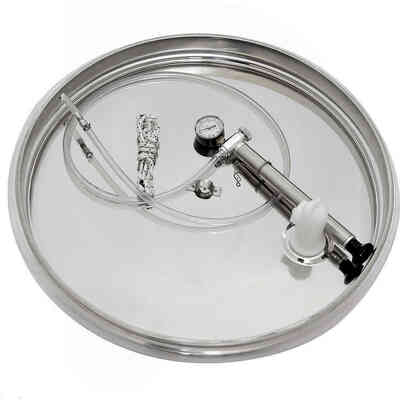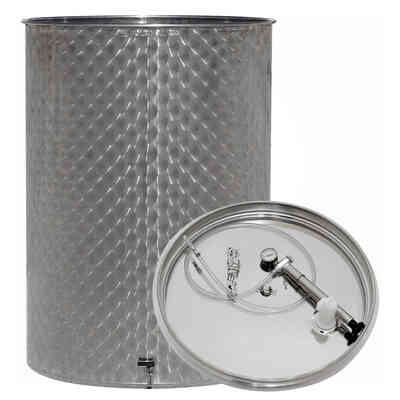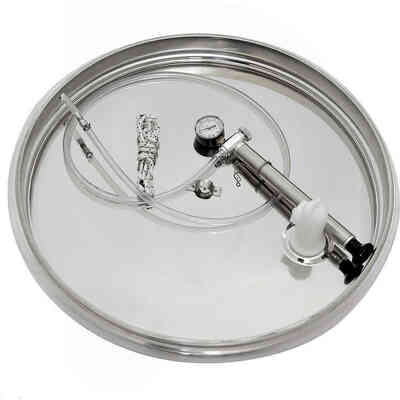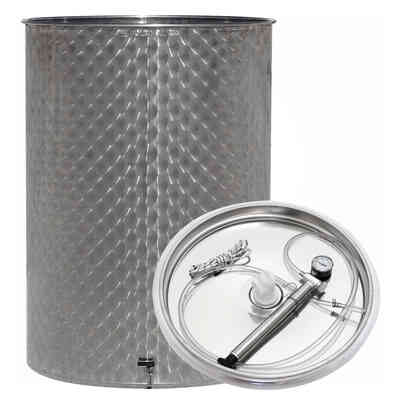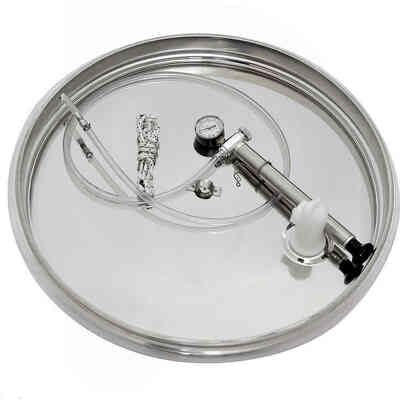 Correlated products