50 L stainless steel pot with tap
We are sorry, for this order you will receive a quotation for shipping costs
Add to cart
Description
Stainless steel pot for beer brewing
Complete with 3/4" stainless steel tap. Ideal for mashing. Indispensable accessory for brewing quality beer. Also suitable for cooking other products, such as cider and foodstuffs in general. Made by our company in high thickness 18/10 (AISI 304) stainless steel.
Equipped with:
stainless steel lid with knob
stainless steel handles
3/4" stainless steel tap
Dimensions:
inside diameter: 455 mm
height: 370 mm
wall thickness: 1 mm
bottom thickness: 1.5 mm
The thicker pot bottom helps to maintain the right temperatures, even without insulation.
On request we manufacture brewpots and brewing equipment of all capacities.
TIG welding of stainless steel threaded sleeves.
We customise your pot by positioning accessories according to your requirements.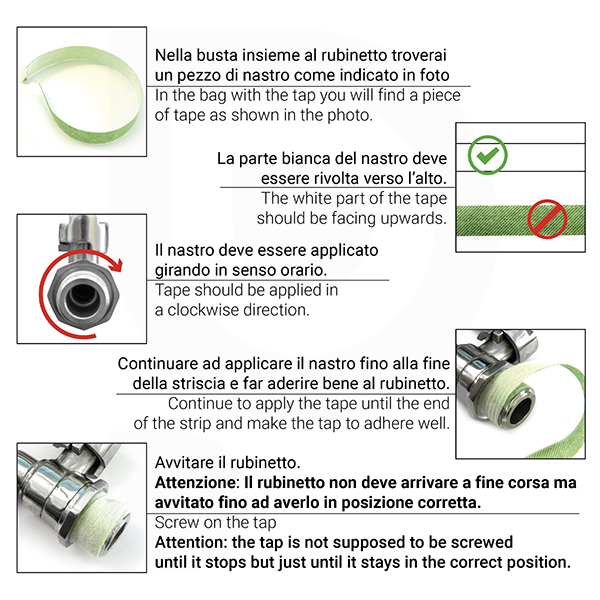 Technical description
With stainless steel lid and tap.
Our pots (Inox AISI 304) are not suitable for induction plates
Correlated Products
Similar Products