Motorized pot 35 L
Shipping within 5 working days (from Monday to Friday) from the receipt of payment.
Description
Motorized pot 35 L
Thanks to the 35-litre motorized pot, made of thick, high-strength 18/10 stainless steel (AISI 304), you will produce high-quality craft beers. With the professional analogue thermometer supplied you will always have the temperature under control. Weighing thirteen kilos, 370 millimetres high and with an identical internal diameter, the 35 litre stainless steel mash pot is easy to transport thanks to its two practical handles.
The thick bottom is designed to maintain the right temperatures during the process and to prevent caramelisation, even without insulation. The thick lid is reinforced with stainless steel hooks, the motor of the 35 litre steel mash pot produces 220 Volts. Included are the gear motor, the paddles, the 3/4" steel tap, the 3/4" threaded bushing for the tap connection and the thermometer probe inlet.
Features:
Stainless steel 18/10 (AISI 304)
Weight 13 kg, height and internal diameter 370 mm
Reinforced stainless steel lid with stainless steel hooks
220 Volt motor
0,09 kW
Gear motor
Stainless steel blades
Stainless steel handles
3/4" stainless steel tap
3/4" stainless steel threaded bushing for tap connection
Probe input for thermometer
Professional analogue thermometer
Stainless steel protection for thermometer
Our pots are made of AISI 304 stainless steel
so they are NOT suitable for induction heating systems.

Motorised pan in action: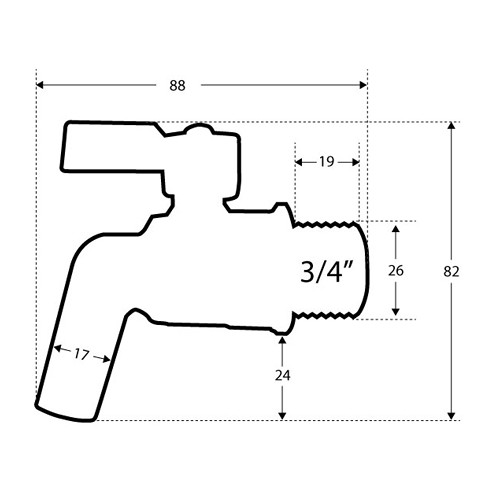 Instructions for the correct assembly of the tap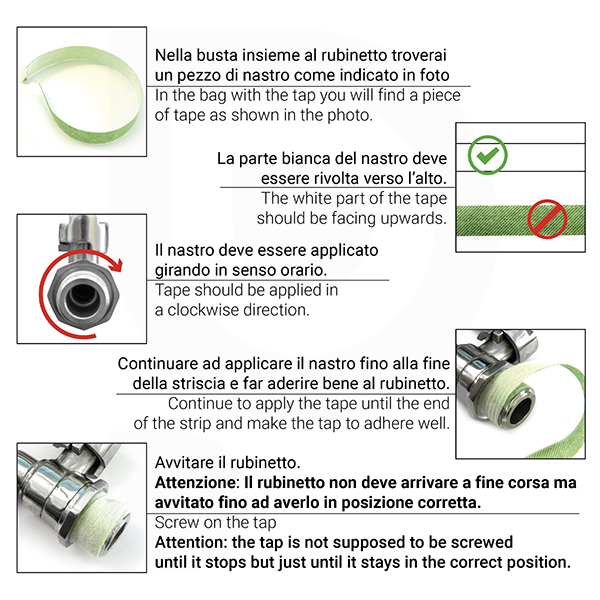 Technical description
Our pots (Inox AISI 304) are not suitable for induction plates
Other products of the same brand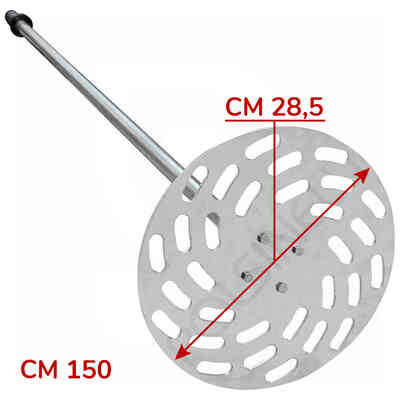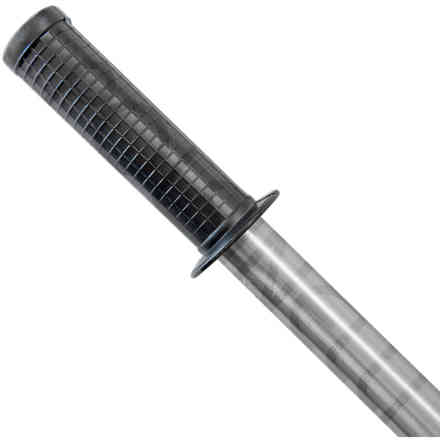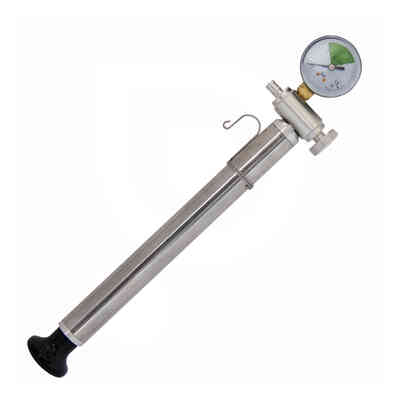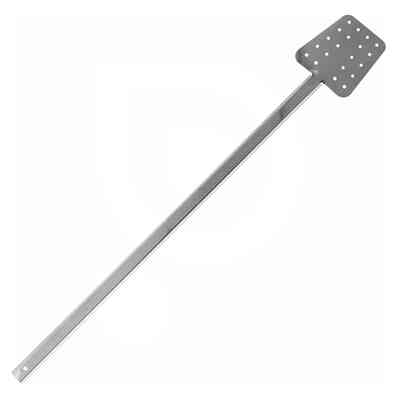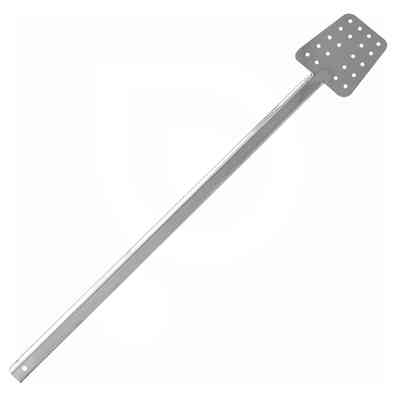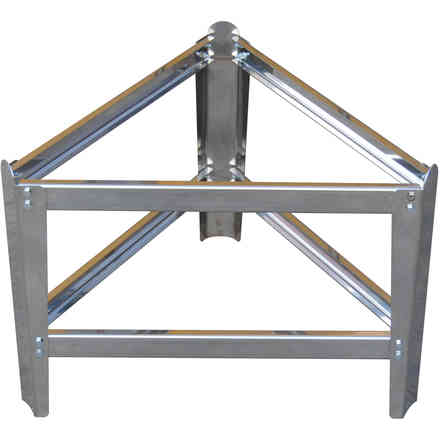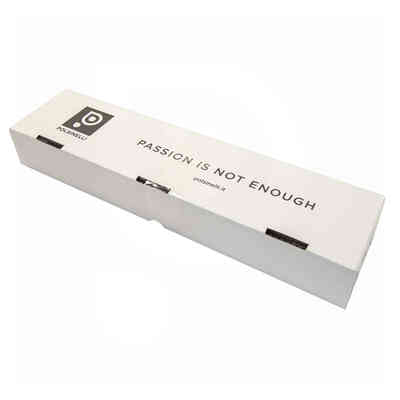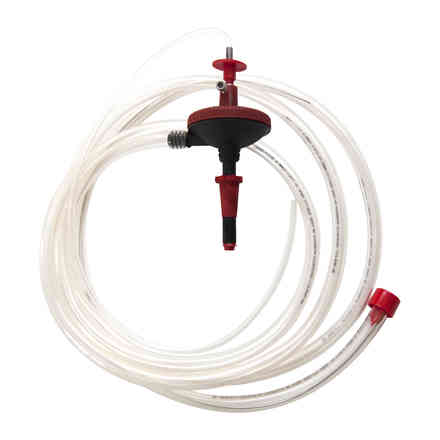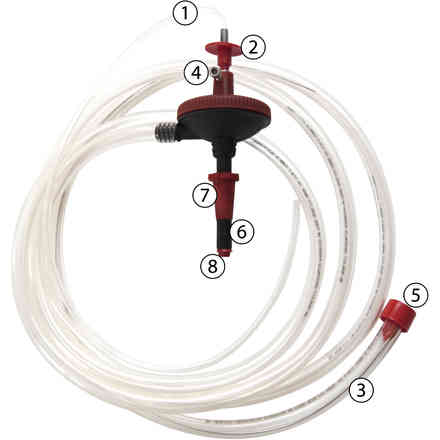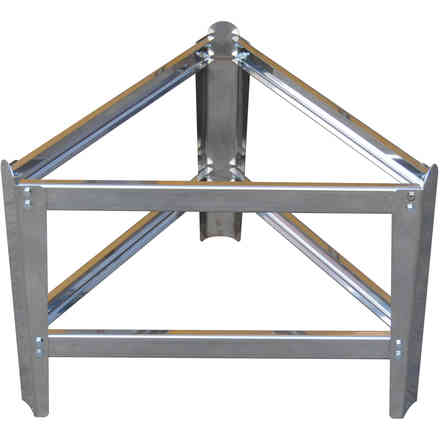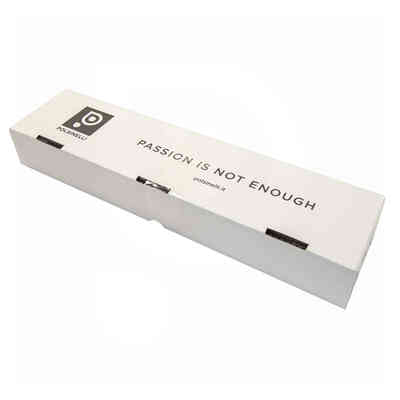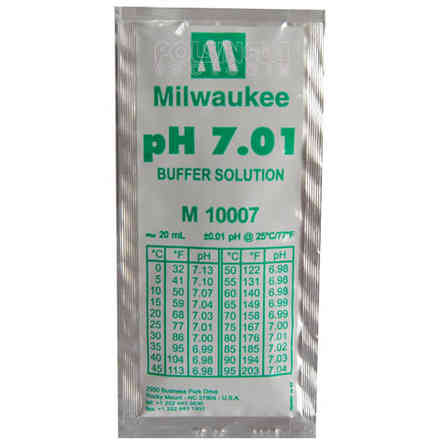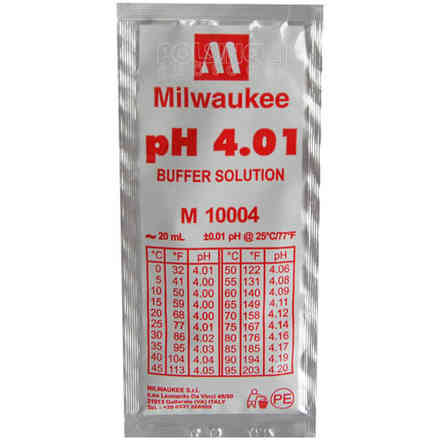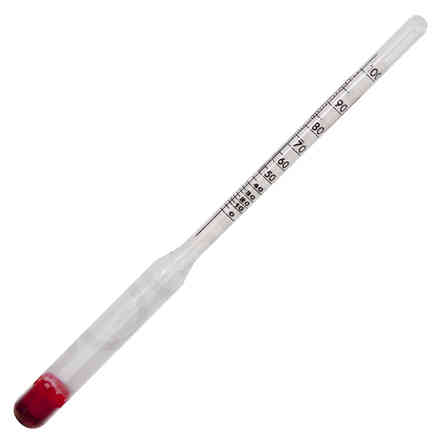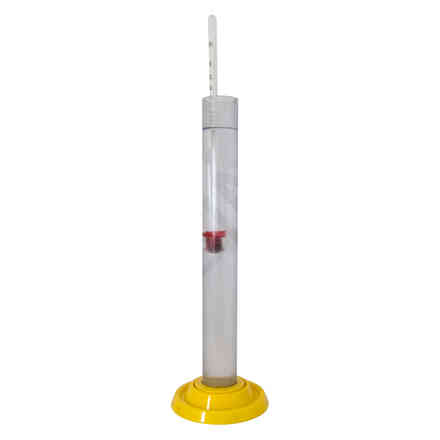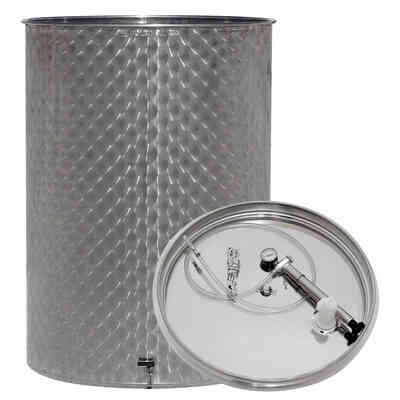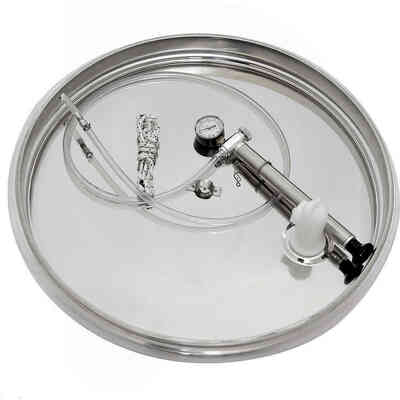 Correlated products