EPDM impeller for EP MINI
We are sorry, for this order you will receive a quotation for shipping costs
Add to cart
Description
EPDM impeller for electric pump Liverani EP MINI
Made of EPDM.
Specifically for milk.Specific for milk and suitable for other hot food liquids such as beer.
With an email to: assistenza@polsinelli.it you can order all spare parts.
A particular of the rotating impeller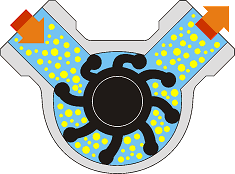 Technical description
WARNING:
Impellers are not covered by warranty, as they are consumable material, subject to wear and tear.
To extend the life of the impeller, do not operate the pump "dry."
Correlated Products
Similar Products