NR impeller for EP MIDEX
Shipping within 20 days from the receipt of payment.
We are sorry, for this order you will receive a quotation for shipping costs
Add to cart
Description
NR impeller for electric pump Liverani EP MIDEX
Made of natural rubber.
Specifically for wine.
With an email to: assistenza@polsinelli.it you can order all spare parts.
A particular of the rotating impeller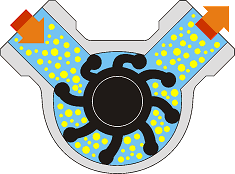 Technical description
Made of natural rubber (NR); for wine.
Correlated Products
Similar Products