Italia (25 pieces)
Shipping within 5 working days (from Monday to Friday) from the receipt of payment.
Shipping costs:
Free shipping to Italy
Description
ITALIA (25 pieces)
Rootstockes: 1103P - K5BB - S04 - 140RU - 420A (The graft carrier available at the time will be sent)
This vine, obtained by Prof. Pirovano in 1911 from a cross of Bicane x Moscato Amburgo, was initially disregarded; it would have been eliminated if chance had not delayed its complete abandonment. In fact, once its behaviour in different environments had been ascertained, it was easy to appreciate the undisputed qualities of the vine that was to become the producer of the grape favoured by consumers all over the world. In France, it is known as Ideal.
Ampelographics: bud with expanded apex, cottony, whitish-green with pinkish-purple nuances. Rather large, pentalobate, pentagonal leaves, dark green, slightly wavy, smooth, glabrous, with a slight tomentum on the underside. Petiolar sinus U- or V-shaped, closed or slightly open. Cluster: large, conical-pyramidal, winged with one or two wings, fairly spreading. Berry: large, ovoid; fairly thick and consistent pruinose skin, golden yellow in colour; crisp and juicy flesh with a light, delicate muscat aroma.
Cultivation and pruning: the best quantitative and qualitative results are obtained with the "tendone" system. Plant management must be very careful with timely pruning, suckering and leaf removal.
Sensitivity to disease and adversity: normal; sensitive to curly wood. Presents incompatibility phenomena on 140Ru.
Overall assessment: clearly a vine that has taken a lot from its "mother" progenitor Bicane, very vigorous with large, good-looking bunches, and has taken little from its "father" Moscato Hamburg, except for the Muscat aroma. It lends itself very well to long-distance transport and is appreciated by all, which is why it has become the queen of the markets.
Phenological and agronomic characteristics
Sprouting time: medium-early.
Ripening time: medium-late.
Vigour: high.
Real fertility: 1.20.
Production: high.
Cluster weight: 700-800 g.
Berry weight: 8-10 g.
Grape seeds: 1-2 per berry.
Sugar content: 15-16%.
Total acidity: 4-5‰.
PH: 3.50.
Resistance to transport: excellent.
Clones in multiplication: Italy VCR5: clone of high productivity with large, pyramid-shaped, semi-compact bunches, hence less susceptible to botrytis. Italy VCR10: productive clone with good vigour; medium bunch, less compact than the varietal average; slightly earlier.
CULTIVATED AREA IN ITALY
YEAR 1990 2000 2010
HECTARES 67,105 39,975 24,167
RULES TO PLANT A VINEYARD
1. PLOW
You must perform this operation always with dry soil
A) On arable land is generally sufficient to ripper + to plow
B) On planting soil is generally sufficient to plow with an escavator and to clean the old roots.
If the previous crop was a vineyard, it is a good idea to leave the soil fallow for at least three years (after plowing). This procedure represents a valid possibility of defence against soil nematodes.

2. SOIL FERTILIZATION
Use organics and if it is a reimplantation, use Calciumocyanamide.
This fertiliser has a protective effect on the soil and the crop, especially against fungi.

3.PROPAGATING GRAPE VINE CUTTINGS
The planting should be carried out in temperate soil. The grafting point should be 8-10 cm above ground. Avoid shaving the redices. As much as possible, put sand and/or peat in contact with the roots (the root fears asphyxiation, while it needs a micro-oxygenation). Never fertilize in a localized manner (near the roots). Never water the rooted cuttings before summer.

4.SPRING WORKS
When sprouting, the root apparatus must be heated as soon as possible. Work the soil repeatedly every 7/10 days at increasing depth (up to 20 cm), taking into account the moisture of the soil. When the apex of the bud starts to grow, it means that the root system is functioning. Only then can we stop watering the soil. Failure to grow due to access to water is often confused with a lack of water. This is why watering is used which is expensive, useless or even worse.

5.SPRING CURE
Protect vegetation from Peronospora. To each treatment add nitrogen (N) and iron (Fe) foliar fertilizer. Do not make any radical fertilization.

6.SUMMER CURE
Continue with the defense against Peronospora by suspending the addition of the foliar fertilizer. This defense should be reinforced in late summer and should be continued until vegetation growth stops.
The September/October blight is destructive, to the point of bringing death to the whole plant (if it has not lignified). The rooted vine lacks clusters, so lignification occurs at the end of the vegetative cycle.

7.TECHNICAL VISIT
If incomprehensible anomalies persist after this procedure, contact an agronomist or the VCR Technical Service promptly before carrying out arbitrary procedures which may be unsuitable, expensive and/or worsening.
Other products of the same brand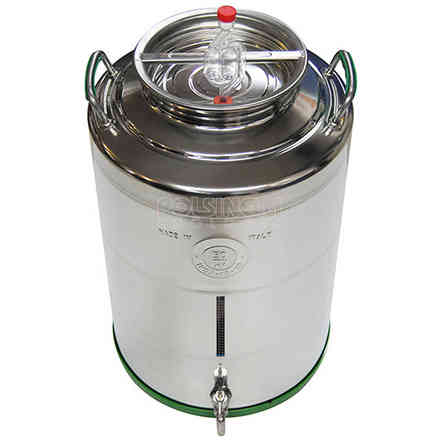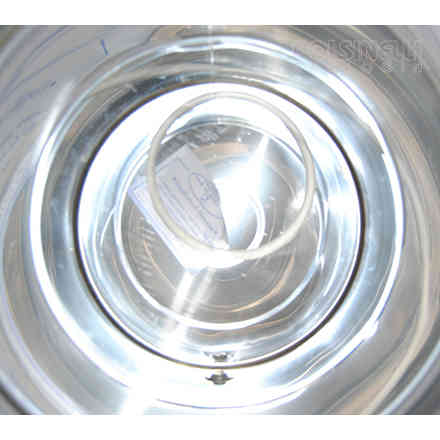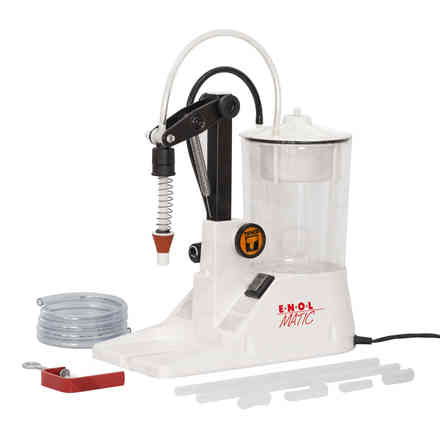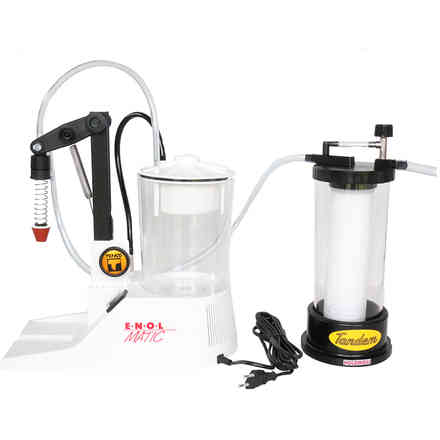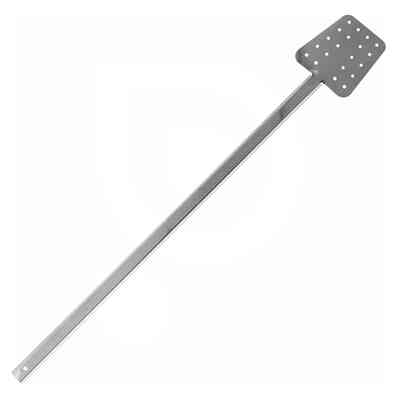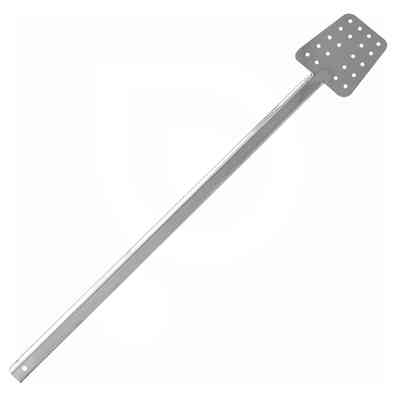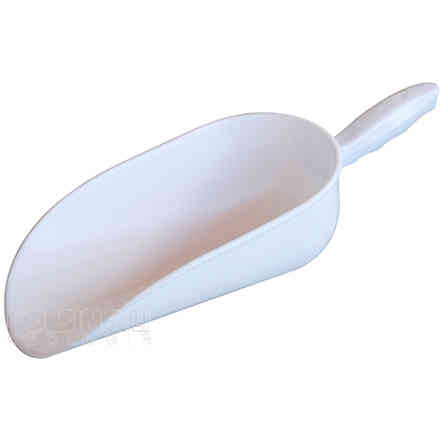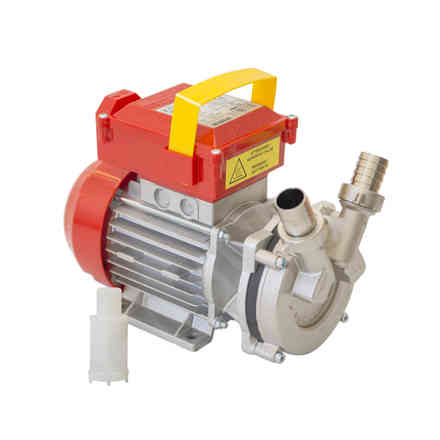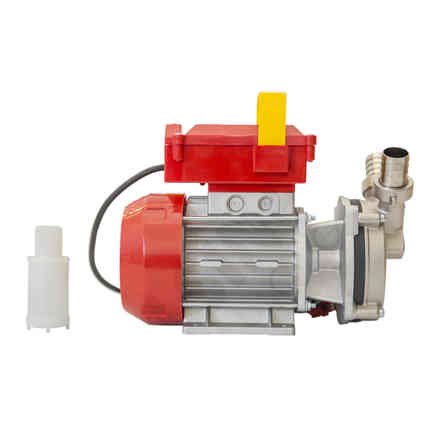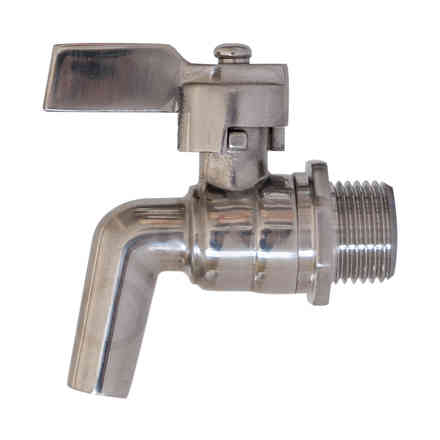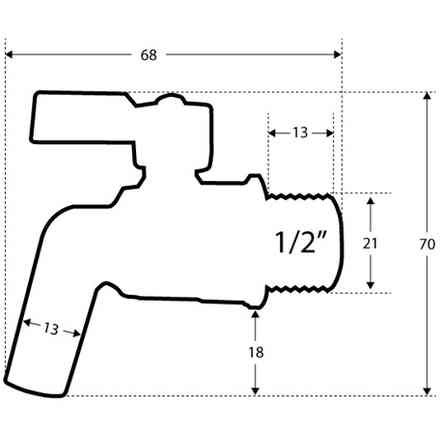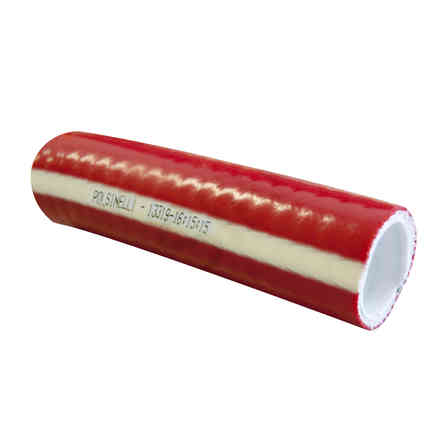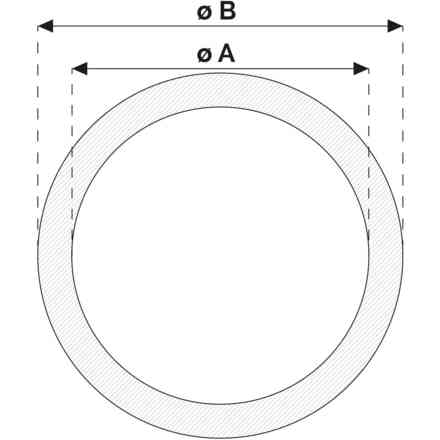 Similar products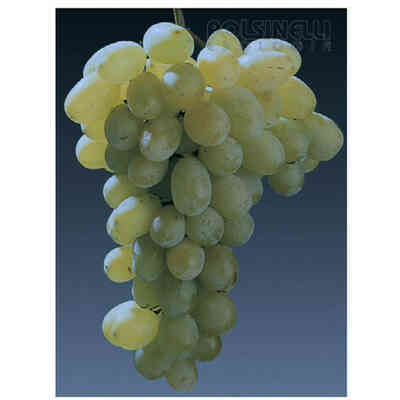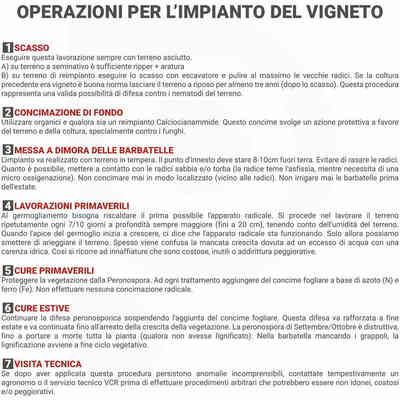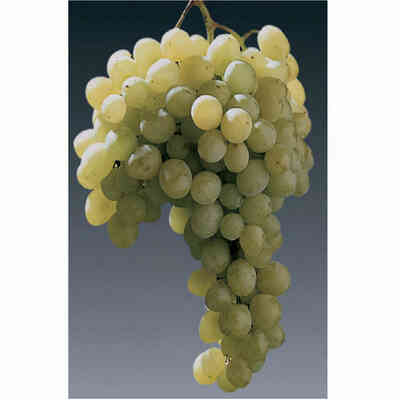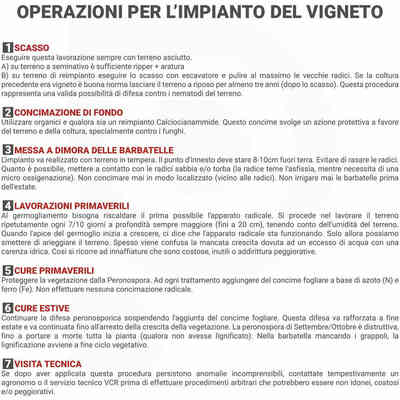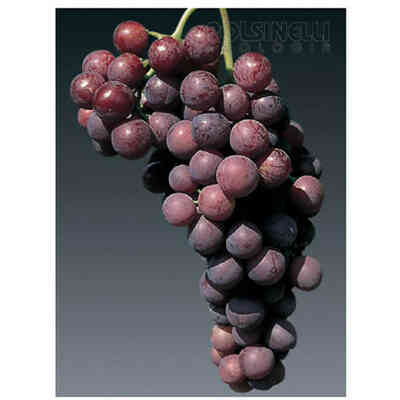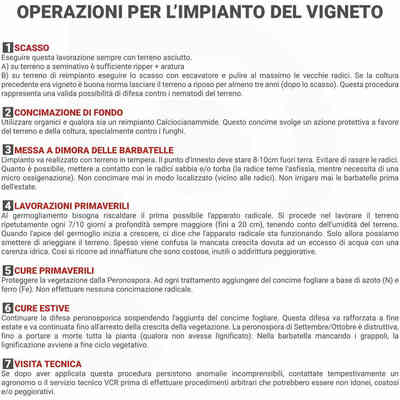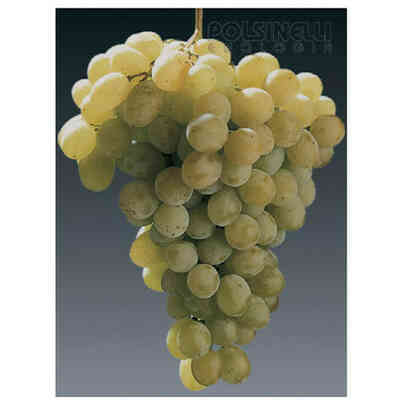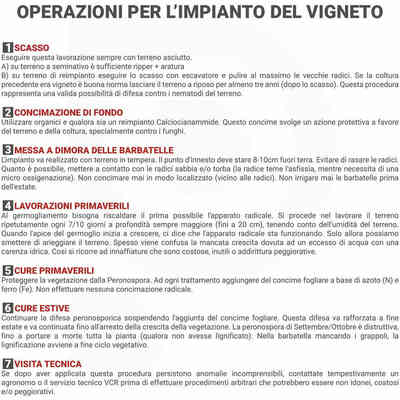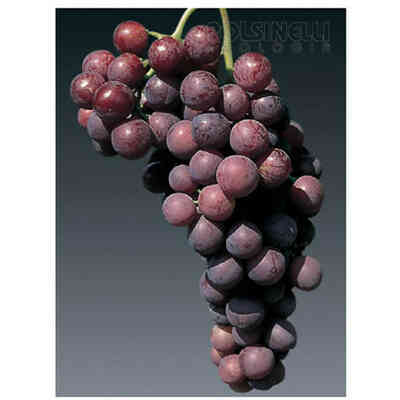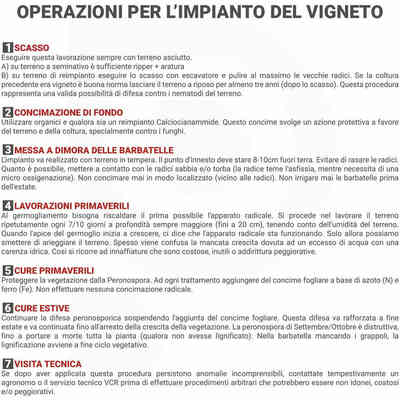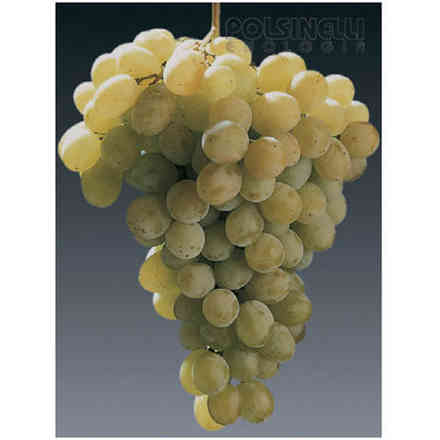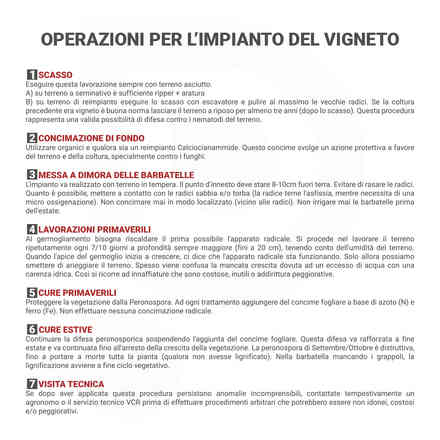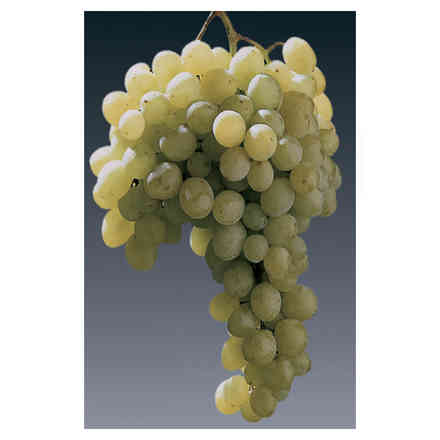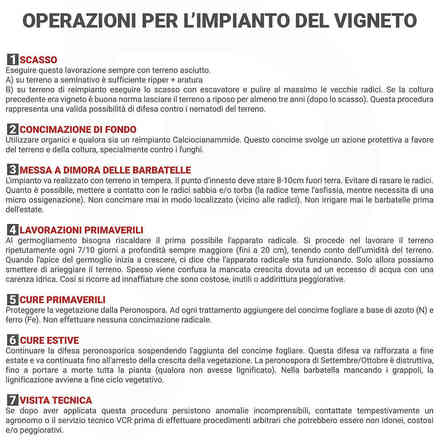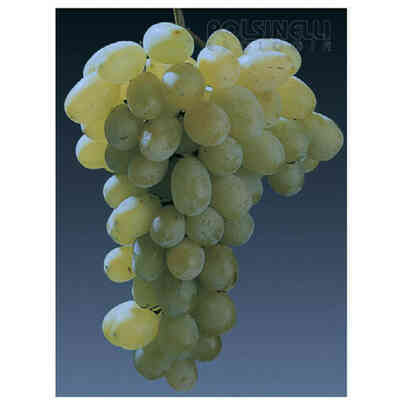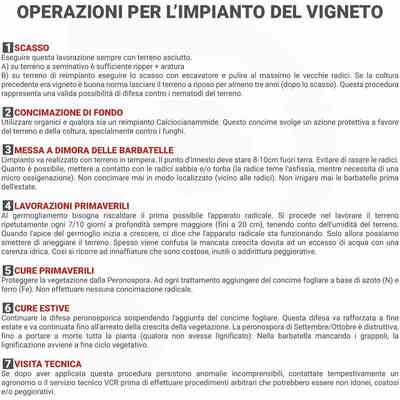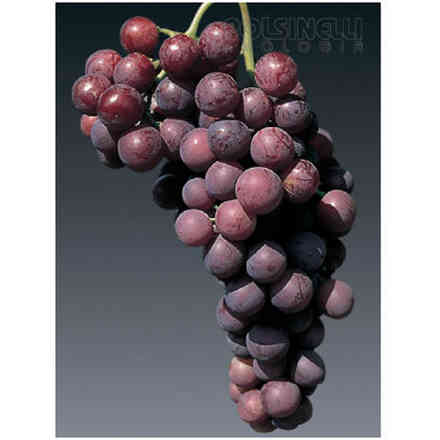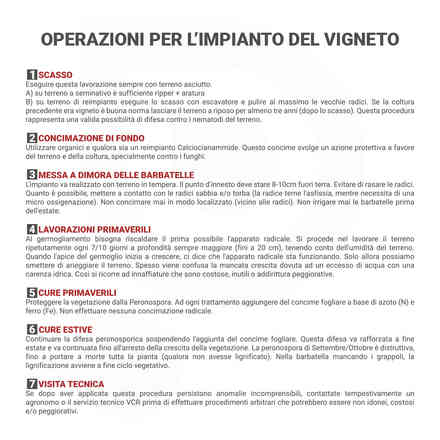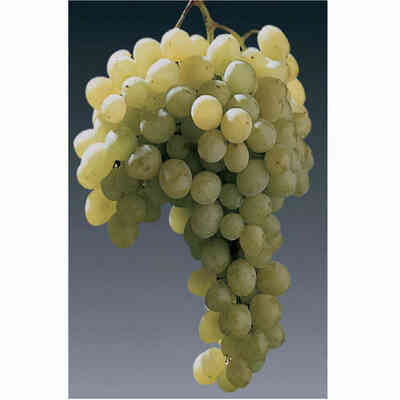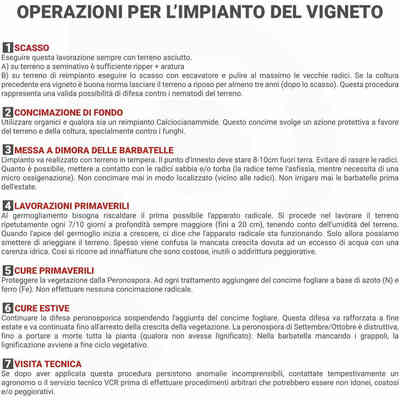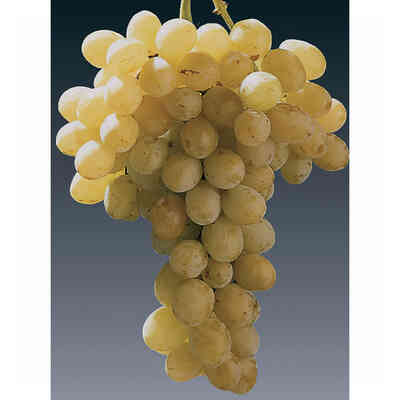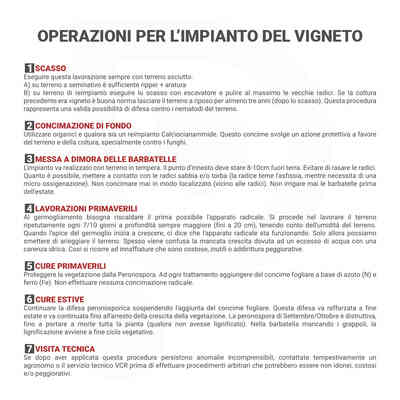 Other customers have purchased